<![if !vml]>

<![endif]> <![if !vml]>

<![endif]>
National Morgan Reining Horse Association
(affiliate of the National Reining Horse Association)
May 1, 2013
Happy May Day To Everyone!
Quite the spring! While some of you are in full fledged summer showing mode some are still in snow storms! Hopefully good weather will prevail so everyone can get out and enjoy their horses!
Congratulations to new member Steve Simmons of New Mexico on his purchase of the NMRHA Sire & Dam Breeding for NVS Midas! If you haven't heard or seen, Midas and Lisa were selected to be on the cover of the Morgan Horse Magazine! Kudos to both!
<![if !vml]>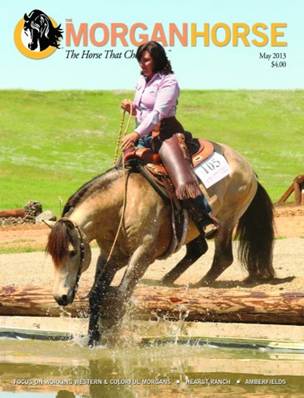 <![endif]>
We have many great stallions still available for purchase this year!
Time to renew your membershipJ Here is the link for membership and donations:
Current 2013 Membership – If I am missing your name, please let me know.
If your name is not on the list, please join!
Andy & Sherrie Avila
Andrew Brown
Shirley & Duane Burris
Steve & Barbara Elfers
Tom, Travis & Molly Filipek
Sean Johnson
Jerri Krueger
David Ladd
Jeanne & Chuck Masters
Chris & Janet Morris
Karen Myers
Cary Newman
Gerry Paiva
Ellen & Joe Palillo
Gail Perlee
Vallys Pilliod
Ted Pogue
Tane' & Neil Schwartzman
Sherry Siebenaler
Lisa & Jude Spors-Murphy
Marsha Young
It was decided not to do the iMorgan Auction again this year. If you would like to see it again in the future, let me know and we'll see if we can put it togetherJ
From Amie Tabor:
We are looking at hosting a Ranch Horse Versatility Clinic and Show here in Shoshone. Probably in August or September. Don't have the details hammered out yet, but NMRHA members would receive a significant discount. Anyone interested? To anyone in the area, I am sure Amie would appreciate any help you could give!
NRHA Competition is in full swing! For any of you going to an NRHA show, make sure to get the forms to fill out so you get credit for our End Of The Year Awards!!!!! Here is a photo of Morganquest Native Sun at his first NRHA show of the year! Sun is owned by Shirley Burris and Neil & Tane' Schwartzman! He is shown by Sean Johnson.
<![if !vml]>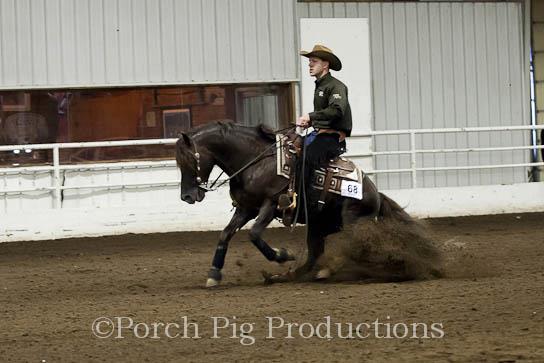 <![endif]>
The following stallions have been donated to the Sire & Dam Program. If you want to donate your stallion, please let me know! We would love to have him onboard! If you are looking to breed a mare this year, please consider one of our guys!
NMRHA 2013 SIRE & DAM PROGRAM
Busy Winin Chex - QH (Nu chex To Cash x Tuckers Tuf N Taffy)
Fee You pay $300 + $350 Chute Fee
Contact: hilldalefarm@yahoo.com
<![if !vml]>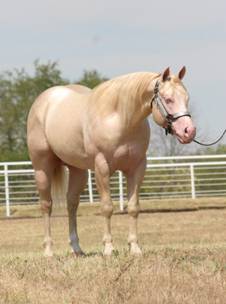 <![endif]>
Chexamillion - QH (Nu chex To Cash x Snip O Gun)
Fee You pay $325 + $350 Chute Fee
Contact: hilldalefarm@yahoo.com
<![if !vml]>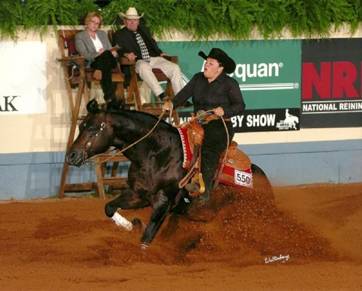 <![endif]>
Hijo De Valdez (Primavera Valdez x Kizan's Sonita)
Fee You pay $300
Contact: gerrypaiva@yahoo.com
<![if !vml]>
<![endif]>
LittleWood Rio Bravado (Primavera Bravado x Willowrun Hayli)
Fee You pay $325
Contact: littlewoodhorses@hotmail.com
<![if !vml]>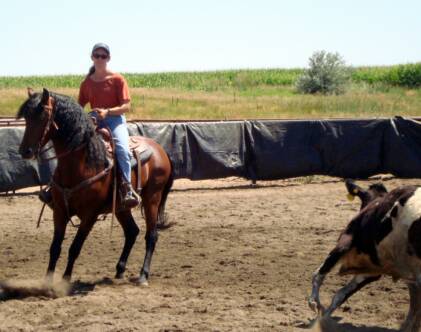 <![endif]>
Liz's Blackjack (Mortana Cyclone x Croixcrest fox Trot)
Fee You pay $400 – Live Cover Only
Contact: morganhorse@interbel.net
<![if !vml]>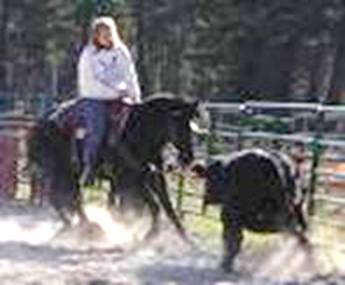 <![endif]>
Morganquest Native Sun (Painters Pine Ridge x Niobrara Lady Evelyn)
Fee You Pay $600
Contact: catbluetane@hotmail.com
<![if !vml]>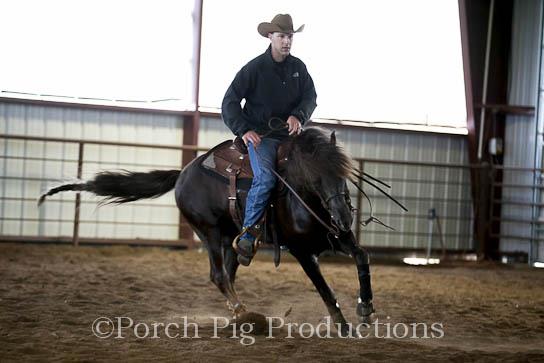 <![endif]>
*******************************************************************************************************************************************************************************************
NVS Midas (Sunup Neptune x Rantresa Ecstasy)
Fee You Pay $500 SOLD
Contact: NVSmorgans@yahoo.com
<![if !vml]>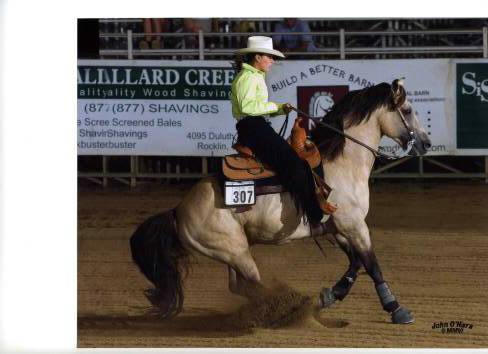 <![endif]>
Painters Pine Ridge (Blackwood Correll x Primavera Ramona)
Fee You Pay $600 - SOLD
Contact: travisnrha@aol.com
<![if !vml]>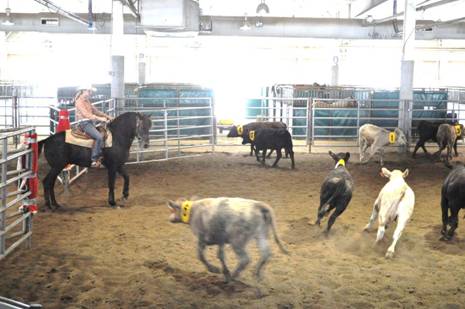 <![endif]>
Shine Big Time - QH (Shining Spark x Chicks and Chex) SOLD
Fee You pay $325 + $350 Chute Fee
Contact: hilldalefarm@yahoo.com
<![if !vml]>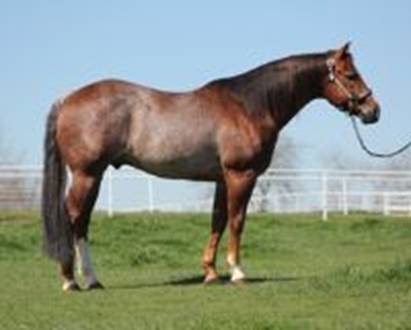 <![endif]>
Truwest Pure Prairie Smoke (H-Saracen x pure D Powder)
Fee You Pay $400
Contact: truwest@midrivers.com
<![if !vml]>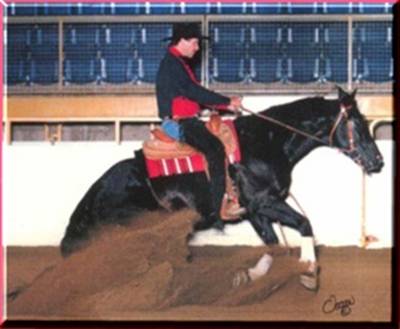 <![endif]>
Wintermoon Enlightenment (CW's Sterling Silver x Season's Ebony Lark)
Fee You Pay $400
Contact: jlgchalk@aol.com
<![if !vml]>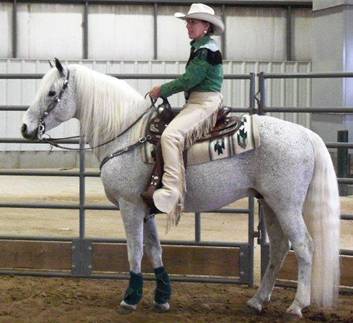 <![endif]>
W Nugget's Rebels Are We (Triple S Nugget x W's Tupelo Honey)
Fee You Pay $600
Contact: travisnrha@aol.com
<![if !vml]>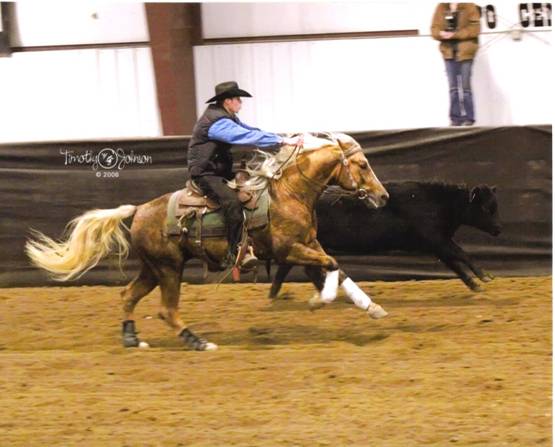 <![endif]>